March 20, 2012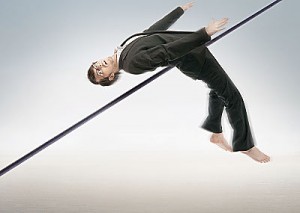 In almost every category, there's a champion.
Apple, Harley Davidson and of course…Disney. Each of these brands set the bar. They've defined excellence and their competitors struggle to catch up.
They are the gold standard.
An enviable position to be sure. Or is it?
Last week, we spent our Spring Break in Orlando.  If you're a regular reader — you know this is not new territory for me.  In fact, I've been to Walt Disney World at least once a year since it opened in 1971.  It's a magical place for me and no one is more pro Disney than me.
One of the elements of Disney that I love the most is their commitment to customer service.  They call it Disney friendly and it is something to behold.  (They even have an institute dedicated to teaching it to others)  We love catching Disney cast members creating what we've deemed "a Disney moment."  A kid licks the ice cream right out of his cone.  A cast member runs and gets him a new cone.  A room is not ready when promised.  A cast member gives the entire party free passes to the parks.  A reservation is messed up.  Cast members send up a beautiful chocolate Mickey.
But lately — we've noticed fewer and fewer Disney moments.  In fact, we've noticed that Disney cast members are behaving more and more like ordinary employees.  I don't know if it's because they're running leaner on staff or if they've cut back on the training — but somewhere along the way, some of the cast members have forgotten that while it's a regular work day for them, it's a dream of a lifetime day for the guest in front of them.
Seems like the bar is slipping a little.  At the same time, Disney's competitors, chiefly Universal Studios and Sea World are stepping up their game.  We crossed over to the dark side and visited Universal Studios (we wanted to see the Harry Potter park) this trip.  I don't know if they stole Disney's best employees or just their best training program — but the Universal employees couldn't have been more exceptional.  They were delivering "disney moments" left and right.  The theme parks were nothing extraordinary — Disney still has them beat there, but from an experience point of view — the little guys have been learning from the champ and are starting to clean their clock.
What's the marketing lesson in all of this for us?
If you are the market leader and you've defined excellence — you have everything to lose.  You cannot sit on your laurels.  You need to find ways to keep the passion for delivering that excellence alive and well in your employees.  You have not only set the bar but you've set your customer's expectations.
I'm no longer surprised by Disney moments… I expect them.  And while I still enjoy seeing them, they're a given for me.  So when they are not there — it is a deficit that I notice.  And it is a deficit that gets talked about.  (Bad word of mouth)
If you're not the market leader — the lesson is — keep pushing.  The guy in the front of the pack may grow weary or hit some sort of bump that will allow you to surge ahead of them.  Don't assume you can't have that lead position.  When you over-deliver, it is a surprise and delights your customers.  And it will get talked about.  (Good word of mouth)
If you set the bar — mind the bar.  It's yours to keep or lose.  And how that plays out is completely up to you.
More