November 28, 2012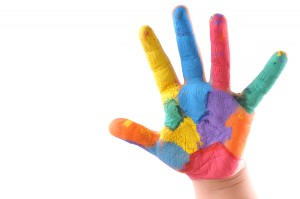 This is the time of year where work grinds to a halt.
We have another two weeks or so before the holiday frenzy, parties, hangovers and the general professional apathy creeps in and productivity becomes a dirty word.
But don't give up hope yet.  I think there's still a few things we can get done before we all sing Auld Lang Syne. Here are the five things I think you should focus on as the year winds down.
Your website: Take the time to look at every page, click on every link and make a list of what's missing.  We spend a lot of time building our websites but once they're done, they tend to be forgotten.  Fix all those broken links, correct any copy that's wrong and update the pages that are out of date or are missing some of your more current offerings.  Look for simple things you can do to increase visitors and engagement.
Your five best customers: Take the time to actually think about those customers who help you keep the doors open.  Then, in this crazy rushed time — write them a handwritten thank you note/letter.  Be specific about why you love working with them — and send it so you end their year with a smile.
Call it quits: Look back over the past 12-24 months.  What's the one marketing tactic that you have really dedicated yourself to but it just hasn't caught on fire.  This has to be something that you feel you really implemented well, thoroughly and can't imagine what you could have done better.  If you can say that and it's not delivering results — it's time to let it go.  Make December 2012 the last time you invest in it.
Identify your #1: If at the end of 2013, you could claim one accomplishment or goal's achievement that would benefit the organization more than anything else — what would it to be? Spend some time identifying the barriers that are between you and that accomplishment and what you need to leap over them.  Build a one page business plan for getting to that goal as early in 2013 as you can.  Make it your priority.
Fix what's broken: When you look back at your marketing efforts for 2012 — what's the one marketing tactic that you know you did a lousy job of implementing?  You know it can and will work but you just let other things get in the way or you did it half-heartedly. It's time to get serious.  Figure out what got in your way and figure a way around it.  Farm it out, get something else off your plate, make a bet that you can't afford to lose — do whatever you need to do — to  make it happen and happen well.
There you have it — get those five things done and then you can drink that 3rd glass of spiked egg nog at the company party without any guilt.  And you'll start 2013 with a storm of focus and energy.
More