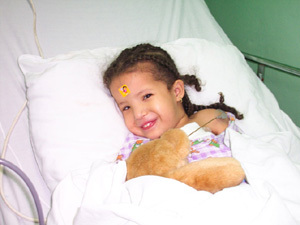 Today seems like a very appropriate day to talk about the amazing gifts that the Age of Conversation has made possible.
All the proceeds of this remarkable book were donated to Variety, the Children's Charity. Because we wanted the money to represent the international make up of our authors, we earmarked the money for one of Variety's programs, Lifeline.
Lifeline's sole mission is providing medical assistance to children with treatable and survivable heart conditions in countries where the appropriate medical facilities, expertise or resources do not exist.
Lifeline's primary focus continues to be pediatric cardiac surgeries, but is also involved in pediatric neurosurgeries, cranial-facial procedures, tuberculosis, neo-natal clinics, pediatric rehabilitative medicine and plastic surgeries for children all over the world.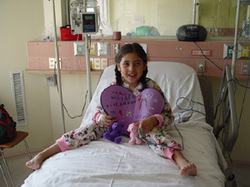 Thanks to the diligent efforts of the authors and other bloggers — together, we have donated over $11,000 to the charity in 2007.
I thought you'd enjoy seeing the faces of some of the children who have literally had their lives saved in the last few months.
There are children alive and laughing today because of your efforts.
And added plus — Lifeline's efforts will be featured on the Today Show (NBC) on Christmas Day. Not sure what time…but tivo it!