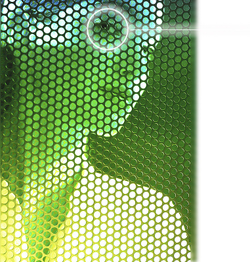 A couple days ago, I opened the topic of vlogging, viral videos, YouTube, etc. My question was….do you viral video? The statistics in the Pew study that I referenced in that post suggest that the number of people who are viewing viral videos (on sites like YouTube) is growing at a frantic pace.
But does that mean you should be doing it? And if so….how? Why?
I wrote a post about the presidential candidates marketing tactics and a couple people suggested that I should make a video because it would get some great exposure. My question back to them was — "I will gladly do it but I don't want to just be a talking head. Other ideas?"
So far, we haven't come up with anything, hence no Drew on YouTube. (And no, I am not donning an Uncle Sam beard and hat.)
One of the reasons why I think more people aren't doing video is linked to my question.
It's not that I don't want to do it. But I want to do it well. And for a purpose. I thought it might be interesting to look at some different videos and talk about their purpose. Naturally, I am hoping that will trigger you thinking about how video might serve your business (or not) and jump into the conversation. (If you subscribe via e-mail, please check on the headline above to be taken to the blog – so you can view these videos.)
Let's look at some videos that clearly are intended to get a lot of eyes. This trio of videos from HP were done to introduce the small business community to their Total care program. Much like the 5 top viral videos of '07, these are high end, funny and short. Tailor made for being shared among a wide audience.
Life without HP: Car Wash
Life without HP: Experts
Life without HP: Bubble Wrap
Funny? I thought so. Did they clearly demonstrate some of the values of HP's Total Care? I would say yes. Are they well done enough to get passed around? I'd guess so. They've been on YouTube for a little over a month and Car Wash (apparently the most popular) has had over 8,000 views.
Do I think these videos accomplished HP's goals? It's probably too early to know. But, I am guessing if they get a few hundred thousand views, the answer will be yes.
Would doing videos like these serve your business? If so…how? If not, what is missing?
Other posts in this series:
Do you viral video?
Viral video – are you looking for a lot of eyes?
Viral video — are you trying to educate?
Viral video – are you trying to be heard over the noise?
Viral video — are you establishing yourself as an expert?