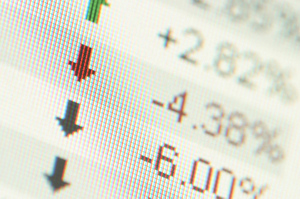 Boy, there's a lot of talk about the R word, isn't there? And I think business owners/leaders are beginning to get a little jittery. That's what prompted me to remind all of you that there is significant danger in being reactionary and lowering your prices.
Jonathan Munk, over at Manizesto, recently interviewed Beth Goldstein, author of Ultimate Small Business Marketing Toolkit, on this very topic. Her answers are worth your time, if nothing else…to get you thinking.
You might also glean a little insight from reading what Brent Allen's take is on the topic. Not enough? How about Tony D. Baker's extensive post on ways to safeguard your business during a recession.
And for those of you who are about to tell me we're not heading towards a recession…remember, perception is reality. If consumers or business owners believe that's where we are heading, the reality doesn't matter all that much.