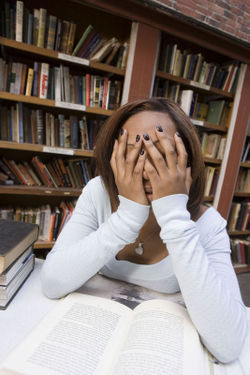 It's April. Which means that all of you seniors who are graduating in a few weeks are getting a serious amount of pressure from Mom and Dad to send out those resumes.
And so you will. I thought I might offer a few helpful hints.
Do not address your cover letter to the entire company, i.e. Dear McLellan Marketing Group. If you don't have time to find out the specific person to send it to, don't send it. And if you do get their name, for the love of Pete — spell it correctly. If you can't get my name right, do you really think I'm going to let you loose with one of our clients?
The time to start looking for your first job is not in April of your senior year. I know it's too late for you but warn your little brothers and sisters. Tell them to start engaging in conversations with the companies they might like to work for when they are freshmen and sophomores. Then, by the time they're seniors — these companies will be helping them find a job. Who is helping you?
Spell check. Then, read your cover letter and resume slowly and out loud. Find is not spelled fine. Again…do I want you writing to our clients?
I know it's a common mistake, but when you say my resume is attached — attach it.
Cutting and pasting is tempting. I cannot tell you how many times I have received a cover letter addressed to another agency or agency principal. Odds are she got mine. Odds are, neither of us are going to hire you.
It's tough enough to get a job in this field. Don't let laziness or sloppiness make it even harder for you. I know you think the above is an exaggeration but I just deleted an e-mail that made 4 of the 5 listed mistakes. All in one cover letter!
Want more….read this free e-book written specifically for college grads and this post on what I would do if I were a college grad, looking for that first job.
Last piece of advice — hang in there. It's as much fun and as rewarding as you think it will be.
Okay, I lied. One last thing. If you are going to try to impress me with your creativity — then A) Be creative. and B) Don't let spelling and punctuation errors spoil the delivery.
Check this out. See if you can spot the errors (both in the video and description). Instead of helping himself by going above and beyond, he's just proven that he hasn't even mastered the basics.