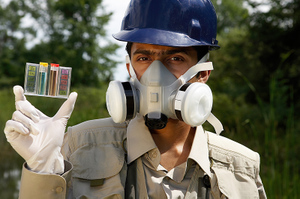 Most businesses have a heavy focus on acquiring new clients. Especially as we consider that we might be rolling into a recession. Everyone is sensitive to the importance of keeping new prospects flowing.
But we should remember that the way to get new prospects is to be smarter about how we treat current customers and even how we treated those customers we've lost. Getting smarter is a much better strategy than blindly lowering our prices to combat tougher times.
Losing a customer is inevitable. It happens to every business. But losing them for good is not inevitable. You can get a good percentage of them back.
One of the most powerful pieces of research you can do is a lost customer survey. This isn't for the meek. It's a little like being hit with a toxic gas. It can knock the wind out of you!
You need to be ready to hear some painful truths. They left for a reason. And the reason is rarely price. So something in your product, service or interactions pushed them into your competitor's arms.
This is not something you can do effectively by yourself. Here's a human truth that works both for and against us. People are basically nice. They don't want to offend you or hurt your feelings. But you will be amazed at how candid (and sometimes brutally honest) they will be with an objective third-party. So, get professional help.
Once you hear the truth, there will be elements within your business that you will clearly want to change. Change them or put plans in place to change them. Then, craft a letter to your lost customers thanking them for their participation and sharing the results with them. Yes, air your dirty laundry. Then tell them about your plans to change the problems. Finally, ask them to come back. Give them an incentive to do so.
You won't get them all. But you'll get many of them back. Best of all, you have made changes that will keep more of your current clients right where they belong – with you.
One of the services we provide MMG clients is a customer satisfaction assessment. Every one of our clients who embarks on the research ends up changing the way they do business for the better. Hard to argue with results like that.