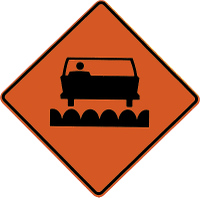 Banks failing, gas prices rising, and the credit crunch pinching — no wonder business people are nervous. These are scary times.
But they don't have to be disastrous times. We've weathered recessions (even though we are apparently not in one) before and we will weather this one too.
There's been some very smart writing on the topic, from a marketing perspective and I wanted to point you to a couple excellent posts.
John Rosen at Stopwatch Marketing (have you read his book?) tells us how to thrive in a slowdown.
John Jantsch at Duct Tape Marketing (have you read his book?) gives us 7 time-tested ways to dig out from a recession.
Hang in there…this is the time to invest in the relationships you have with current customers, stay visible in the marketplace (especially if your competitors are cutting back), build and protect your brand and overall, think long-term in your strategies.
The businesses that keep focused and recognizes that this a just a bump in the road (albeit a good sized bump) will be in stride to really take off once we're on better ground.
Better times are around the corner, we just need to keep keeping on to get there.