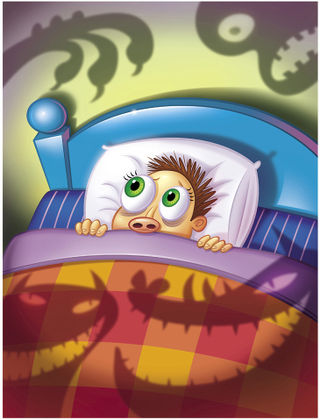 Let me first acknowledge that I know the recession is real.  I know people are losing their jobs, homes and life savings.    I get that.
But the truth is….we're making it worse.  We're letting fear make it worse.
Just like the kid who works himself up into a frenzy because he imagines what might be under his bed — we're allowing fear and all the hype freeze us with fear. 
That paralysis is the biggest threat your business has ever faced.
Look around you.  Ask other business owners.  They will sheepishly admit that business is good.   Some, under the promise of anonymity, will confess that it's great.  For the vast majority of businesses, especially B-to-B and the service sectors – things are fine.
And yet, they behave as though they're down to their last dime.
I was talking to a friend of mine who owns a small business last week.  He admitted they're having a fantastic start to the year and everything looks good moving forward. 
He went on to tell me that he needs a new company car.  He has the money to pay cash for it.  Car prices have never been lower.  But he's holding off.
Just in case.
Simpson College here in Iowa has a brilliant outreach program, thanks to the Associate Director of the department.  She's like a Pied Piper, getting to know theatre kids when they're younger and encouraging them to visit campus, attend their very profitable summer program, etc.
Simpson just announced that despite great enrollment numbers and the construction of a new theatre space (capital campaign) – they're eliminating the position.
Just in case enrollment goes down.
People, we have to stop this.  A stimulus package alone isn't going to cut it.  Do you think any of those stimulus dollars are coming your way?  Check the list – you're not on it!
Small business owners are the backbone of this country and we will determine how long we're in this recession.  I'm not asking you to spend with reckless abandon.  But I am suggesting that we don't get our business advice from the local or national news.
Look around.  See how your business is actually doing.  And behave accordingly.  We can be paralyzed with fear of what might be coming, or we can behave ourselves out of this recession.
But…it is up to us.