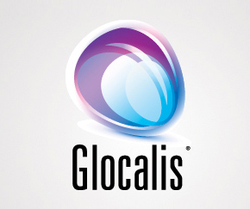 As you will recall, thanks to an offer from LogoInn, I was able to offer one lucky reader/company a free logo.  After accepting entries for about a week, we eventually selected Colfax Main Street as our winner.
We're going to go through the entire process here on the blog, so everyone can learn along.  Here's what's happened so far.
After taking the logos back to her committee, here's what Julia, our winner, had to say:
First, Drew, thank you for this opportunity.  There have been many comments on your blog about the logos and our comments echo many of them. 
However, at this time, none of the logos are acceptable to our group.  We do not like the gazebos, because they do not reflect the gazebo that is in our community.  If our gazebo cannot be used or some accurate reflection of it, we do not want to use a gazebo. 
We also do not like the water droplets because they do not reflect our Mineral Water Heritage.  Let's stay away from any sort of water droplet or water feature it tells the wrong story. 
We also do not like the stick figures/people in the logos.  They would be better suited for a health oriented company.  
Some of the fonts are ok, but there is not a single font that reflects our request of "graceful, classic, possibly scripted, easy to read from a distance, and appears to have a casual elegance." 
And here are my thoughts:
One of the dangers in logo design is trying to be too literal. (check out these logos and see how few of them are literal translations)  Just because Colfax has a gazebo…doesn't mean it should be in their logo or that the gazebo represented needs to look like the actual gazebo in the town.  (Here I disagree with Julia and the committee)  Even using one architectural element that is common to gazebos…could capture the flavor without having to be so realistic.
Also…I cannot imagine a gazebo logo that is going to work on a business card without occupying half the space.  Remember, logos need to work in one color and in all different sizes — especially very small.
In terms of the mineral water — people flocked to Colfax to enjoy the benefits of the mineral water…health and healing.  So the logos don't need to show the actual water…(although it could) but they could also connote healthy living.  (Which incidentally might be something Colfax could build on…a natural, healthy place to live outside of the stress of the city etc.)
I agree with the Colfax folks on the fonts.  On the plus side, they are all very readable.  But, they do not connote a gentle gracefulness — which is what we're looking for.
Next steps:
The LogoInn folks will read through the comments on this post and the one where we unveiled the logos and then come back with some questions for clarification before they take another shot at it.
So stay tuned!