According to my friend Gavin, today is Recycle a Blog Post Day so I thought I'd share with you one of my all-time favorites.  I promise you….you will be talking about this!
The rules for outdoor advertising are very simple.
Never use more than 7 words
Always use an attention getting visual
Include the company logo
Leave the boards up for a minimum of 30 days to achieve frequency goals
Buy several locations to increase reach
The most brilliant outdoor campaign broke every one of these rules.  Every single one.  I use this campaign as an example in many of my presentations and wanted to share it with you too.
Let me tell you the story. 
This campaign broke in 1989 in Buffalo, New York.  There was (and still is – my mistake, I found it on the web's yellow pages and assumed it was current) an Irish Pub called Garcia's in downtown Buffalo that needed to drive not only name awareness but traffic.  Their agency, Crowley Webb, devised this campaign, which not only won them a National Obie (Oscars for outdoor boards) but made Garcia's a household name in Buffalo.  The campaign also showed up in the New York Times, USA Today and naturally, all of Buffalo's local media.
No ordinary billboard series, eh?
The agency bought a single board location (this I am recalling from memory so I may be wrong) and every Monday for 9 weeks….a new board went up.  This is story-telling at it's best.  Enjoy the campaign and be sure to catch my questions at the end.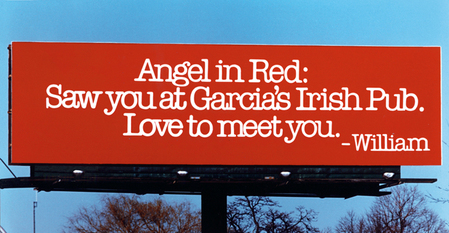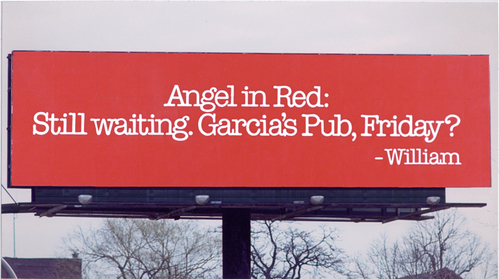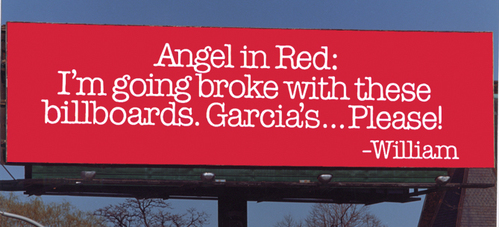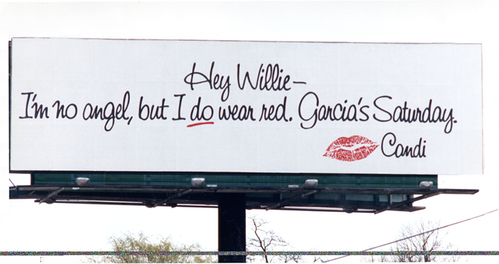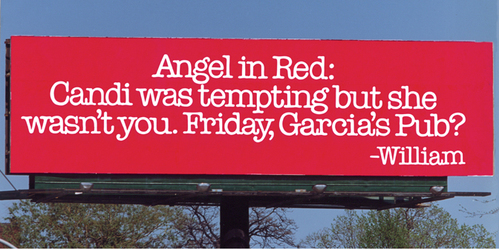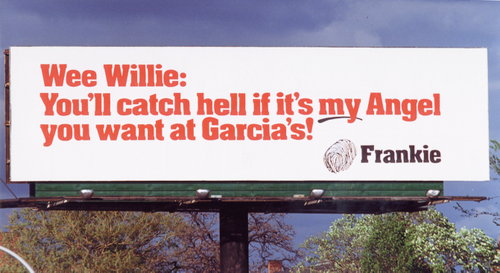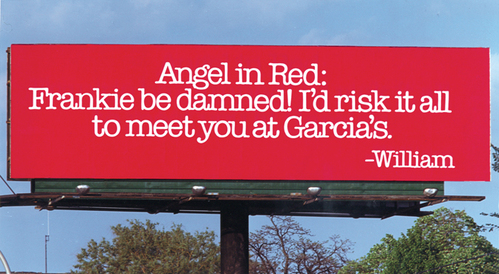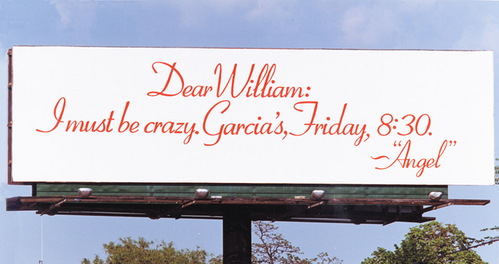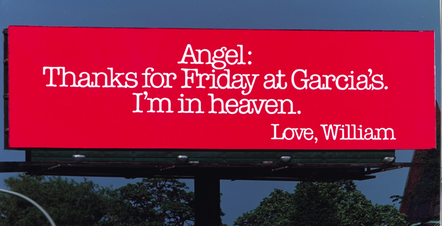 Can't you see all of Buffalo being completely caught up in this story?  Can you imagine how many people showed up at Garcia's on Fridays to see if Angel made an appearance.  I don't know if the agency took it to that level (I wouldn't be surprised) but I would have hired actors to play William, Angel, Candi and Frankie and put on a floor show.
What do you think of this campaign?  Notice the boards didn't push the daily soup special or promise us the same cliches that all restaurants promise.  Instead, they invited us into a story.  A story where we could play a part.
How could you use this kind of a technique?  Or, where else have you seen this sort of creativity played out?
Update:  Here's the back story to this campaign.  Now I'm even more impressed.