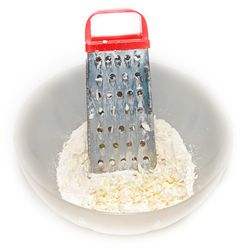 I've noticed something that's been quite prevalent in my writing of late.  The word "great."  Apparently I think just about everything is great. 
Lazy is what that's all about.
Lazy writing is boring writing.  It's not juicy.  My words aren't caressing a darn thing. Lazy is not memorable, quotable or even mildly noteworthy.  No matter what the subject  — word choice matters.
So….
First, I apologize that I've been serving up lazy word choices.  You deserve better.
Second, 2010 is going to be the year of juicy language.  Now I am not going over the deep end.  Every sentence is not going to be jam packed with gooey adjectives just because I know how to mine a thesaurus.  But, I am going to be much more attentive to making conscious word choices.
And third…on the hunch that your writing might have a dash of lazy in it as well, here's a writing exercise for all of us.  Come on…it's time to do a bit of stretching.
Flip through a magazine and find a photo that catches your eye.  Once you've selected your photo, simply look at it and do the following three exercises.
The warm up:  List 25 adjectives that describe the photo.  Don't censor or judge.  The obvious ones will pour out first but notice how you have to push to get to 25.  Is the 24th one better than the 2nd one?
The workout:  Create a business analogy from the photo.  What might it say about anything from your industry to leadership to social media?  The point is to see beyond the obvious and see a hidden meaning inside the image you selected.
The cool down:  What is the perfect word that captures either the meaning or the mood of the photo.  A single word.  No cheating.
Whether you are a copywriter day in and day out, a business owner who crafts an occasional flier or an exec who writes 10 e-mails and memos a day…your audience deserves your best words.  Get out there and and be great! (Just kidding….)
Photo courtesy of Shutterstock.com