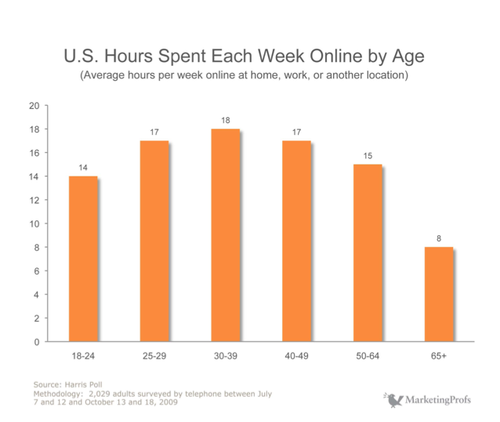 Before you scold your college aged son or daughter for how much time they spend online, you'd better look in the mirror.  According to research conducted by MarketingProfs (buy the full report here) if you're in the 30-39 age bracket, you're the heaviest users out there!
These stats line up with what we know about Facebook as well.  The largest demographic group on the social media gorilla is 35-44 and the fastest growing demographic is 55+.
Why does this matter?  One of the common sense rules of marketing is that you should know where your prospects or target audience hang out.  Rather than waiting for them, you need to get out there and hang where they hang. 
More justification to include some digital marketing in your overall plan.