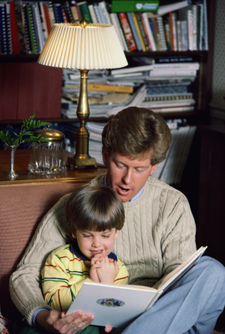 Everyone loves a good story.  And there's a reason why Aesop and others opted to teach their life lessons through stories that have been told and re-told for many years.
Case Studies are the marketing version of Aesop's Fables. Stories told to make a point or teach a lesson that demonstrates the value of your product or service.  So how do create a good case study?
CS Tip #1:  Structure it like a story. Make sure there's a logical flow.  Explain the problem (identify the villain).  Introduce your company/product (bring in the hero). Describe how the challenge was overcome (tell of the battle). Sum it up (give it a happy ending).
CS Tip #2: Include lots of details. Don't just say, "We were losing customers." Give specifics.  Our sales were down over 42%.  Be sure to give details in describing both the problem and the solution. If your client isn't willing to let you use their company's name and information, choose a different example. This isn't the place to be generic or vague. Your credibility goes hand in hand with the level of disclosure.
CS Tip #3: Use quotes to give your case study its authenticity. Be careful not to dumb them down so they sound generic.
CS Tip #4: Make sure everyone signs off on it before it goes public.  The power of a case study is that it reveals an actual problem and its solution. Some businesses may be reticent to air their dirty laundry. Before you pitch your case study to a reporter or post it on your website, get everyone's blessing.
Case studies are incredibly compelling when done right.  If you're lucky, you'll tell a story that people will tell over and over.
Related posts:
Concentrate on the old this week
BrandingWire:  Auto Dealers
Turn things upside down-how to get customers to talk about you