July 23, 2012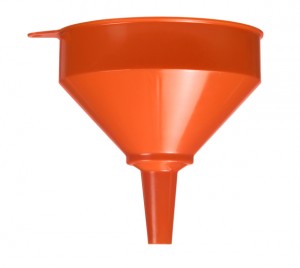 People come to your website every day.  They pop in and pop out.  Some spend a few seconds while others read page after to page, lingering for many minutes.
Wouldn't it be incredible to not only know who those anonymous visitors are but what links, pages and information they clicked on?
Well, now it's possible.  And you can have it for the bargain price of nothing. LeadLife Solutions is now offering a free tool called Funnel Fixer.
The free tool captures critical information about website visitors browsing your site, including detailed information on pages viewed, providing you with powerful sales and marketing insights.
"Many businesses are still struggling with lead and opportunity visibility – their websites are great marketing tools, but they're also something of a black hole that doesn't reveal who is visiting and why," said Lisa Cramer, President and Co-founder of LeadLife. "Funnel Fixer not only identifies who is coming to your site, it also tracks their digital behavior so you know what products, services and demos have their attention and for how long."
Funnel Fixer's highlights include:
Visitor Insights™ – Companies will know who's browsing their sites, even if visitors don't fill out a form. Detailed page tracking includes time spent on pages, search words used, referring URLs, company information and auto-links to Jigsaw and LinkedIn. Daily emails with visitor detail are pushed to company users' inboxes.
Prospect Interests™ – Links all previous anonymous digital behavior to a prospect once they fill out a form on your website. This sales intelligence is sent to your company's inboxes on a daily basis. As a result, it is possible to tailor sales and marketing messages to the unique needs of each qualified prospect.
Buying Signs™ Outlook Add-in – Improves close rates at the bottom of the sales funnel by giving sales reps real-time alerts when prospects are reviewing information sent to them. Users that send emails via Microsoft Outlook receive detailed tracking on prospects' opens, clicks, which web pages they viewed, and more.
Now, of course, this generous offering comes with a catch.
The catch is — they get to try to sell you their full suite of services, LeadLife.  I was given a guided tour of LeadLife and it's impressive.  It's marketing automation software with a twist.  The twist is… the people at LeadLife do most of the heavy lifting for you.  Each customer is assigned a lead management specialist who actually builds out the software solution for you, as well as advising you all along the way.
Check out this section of their website, where they outline how they's solve:
A sales productivity concern
Maximizing revenue from existing clients
Evolving your sales culture to a solutions sale
What's possible with this technology is remarkable.  LeadLife makes it very easy to tap into both prospects and existing customers to increase sales, customer connections and the longevity of your customer relationships.
Fair warning — it comes with a hefty price tag.  But if you can't afford the full solution — no reason why you can't take full advantage of the free Funnel Fixer.
More