April 18, 2012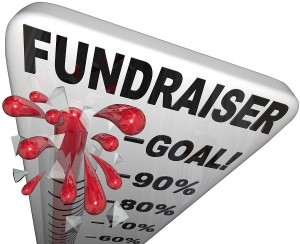 I was recently asked how a non profit can get one of one of their local TV stations to run PSAs to promote a fundraising event.
Here's what I replied:
Most TV stations (and many radio stations as well) DO NOT donate a ton of time to run local PSAs because:
Although they are bound by law to run a certain number of PSAs, they are not bound to produce any (which is also what the charity wants them to do for them)
Very few local charities can afford (or bother) to produce a radio or TV PSA
If a local charity does produce a radio or TV PSA — they do it on the cheap and it looks it, so the stations don't want to run it because honestly — they're can be pretty awful
Every radio and TV station gets a ton of professionally produced PSAs, far beyond what they have to run
Another downside of running one local charity's PSA — everyone else demands equal treatment and they simply don't have the capacity to do it for everyone
So…first things first — local charities need to abandon the PSA idea. The likelihood that they would be successful is not very good and they'd have to put some serious money into the production of a spot to get the media's attention and even at that — there's no guarantee.
So — what can they do?
There are several ways to increase the likelihood that the media will provide some exposure for a non-profit event. But NONE of these come with a guarantee. And all of these might get you news exposure. Most likely, none of them will get you ad time.
Get one of the on air talent to participate in the event – hopefully you'll get news exposure
Schedule the event during a slow news time (10 am on weekdays) and (Sunday early afternoons for the weekends)
Make it very visual, crazy or something people would love to witness (watching people play basketball is not such a thing. Watching people play basketball while riding donkeys — is.) and try to get news time — as opposed to advertising time
Have someone from the station (reporter, sales person etc.) serve on the event committee (this takes time to cultivate….these people know why they're being invited) and hope they can be helpful to at least get news coverage
And there are three ways to pretty much guarantee coverage/spots run:
Partner with someone who advertises on the TV station and ask them to donate a portion of their buy to run spots for the event. Sometimes the station will (after they see their customer's commitment to it) donate some extra spots.
Get the TV station on board as your media sponsor. This is incredibly difficult — because everyone asks them. The event has to be truly unique, have a very wide appeal (like Jolly Holiday Lights) and be able to become an annual event of significant size (like the Duck Derby). Every TV station probably has a half dozen of these each. They can't really take on more than that and give each event what it needs.  (disclosure: McLellan Marketing Group is very proud to have launched both of the mentioned events and negotiated their media partnerships)
Get a sponsor to buy a certain amount of media time (radio or TV) and ask the station to match or at least provide some bonus spots. (easiest and most likely to happen)
I know it's discouraging but keep in mind that the media does not exist to give away what they sell.
They're all incredibly generous to the community — but most communities  simply have too many good causes and too many good charities. They simply can't support them all.
(I know many of my readers serve on local boards and volunteer a lot of their time…so I hope this is helpful!)
Stock photo courtesy of BigStockPhoto.com
More