July 2, 2012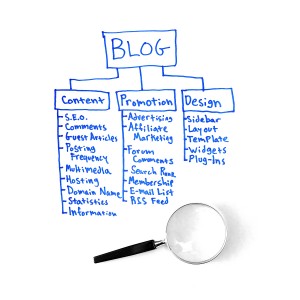 Blogs, once described as the vehicle for narcissistic over sharers and people who found cats amusing, have certainly come into their own.
Today, while there are still plenty of hobby bloggers out there, the tool is being embraced by businesses and thought leaders in record numbers.
The benefits a blog can bring to a business are multifold:
Blogs, when built properly, can have a significant impact on search engine results and traffic to your site
Blogs can establish expertise and credibility for a business
Blogs can drive traffic to your web presence
Blogs can shorten the sales cycle by establishing a relationship long before the first inquiry
Blogs can encourage thought leadership within your organization
Blogs can lead to other media interviews/opportunities
And many more!
Sadly, most companies who launch a blog either do it badly or don't sustain the blog for more than a couple months. If you're thinking of launching a company blog, here are some basic best practices that will help assure you a solid start.
Build it on a platform optimized for blogging: I can't imagine why anyone would build a blog today on anything but WordPress. It is relatively inexpensive to use, it is constantly being improved with new updates and plugins, the search engines love it and it has a very simple interface so that anyone who can work with Microsoft Word can add, modify or remove content.
There are other blogging specific platforms out there that are also good alternatives to consider. Whatever you do — don't let anyone talk you into building your blog on proprietary software that doesn't allow you to change hosts, servers and control your own site.
Have a strategic plan/editorial calendar: Don't put your first finger on the keyboard until you have thought about why you're doing this in the first place. Put some SMART goals in place, know what audiences matter to you and map out the logistics of writing/maintaining a blog. We literally invest most of a day with clients who want to map this out properly. Don't short-change this critical step.
Write to/for your audience: A blog is not a place for you to put your press releases, talk about what's on sale or push your products. You need to know who your audience is and you need to know what matters to them.
Unless other marketing tactics, a blog is permission based. People choose to read your content or not. If all you do is talk about yourself, they will not choose to keep reading.
Practice before you publish: For many companies – blogging sounds great in theory but when it comes to actually having both the discipline and the desire to sustain it over time – they fall short. To blog well and right – takes a significant time commitment. Not only do you need to create the content but you also need to respond to readers who ask questions or add to the conversation.
We have all of our clients actually blog for 30-45 days "behind the curtain" so we can help them find their voice, identify potential problems and they can get a taste for what blogging is all about. That way, if they decide it's not something they can sustain – we haven't publicly launched something new and then have to explain why it's already going away. Or worse – is just left there, dormant.
For many businesses, a blog should be a no brainer. But, a blog is an organic, constantly evolving marketing tool that at best, you have some control over. But by it's very nature – it's going to grow and change in ways you can't imagine. So it requires some forethought, careful planning and a watchful eye.
Make it work for you by doing the work to get it right.
More