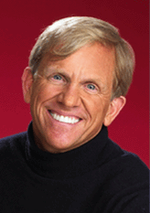 A couple days ago, I shared with you the first installment of Harry Beckwith's 40 conclusions about what motivates people. I said, if you liked it I would share more. Well, you sure liked it (I knew you were smart!) so here's a few more.
Remember, to sign up for Beckwith's newsletter Invisible Ink (subscribe here) so you don't miss any more of his observations.
Never take seriously what people say they think, because people are never sure. Trust only action.
The more similar two things appear, the more important their tiny differences. Accentuate the trivial.
Your most valuable salesperson is the person who answers your phones.
You must improve constantly, because people's expectations rise constantly.
People don't care how good you are. They care how good you can make them.
The best companies don't make the fewest mistakes; they make the best corrections.
You cannot convince someone you have a superior product at a low price. Make up your mind.
We call them "premium prices" because a higher price represents insurance that your product will perform.
Despite all the warnings, all people judge books by their covers.
People hear what they see; you must communicate visually.
The more complex our society becomes, the more valuable your brand becomes.
So what do you think? Ring true for you? Had you forgotten some of these truths?
Related posts:
You need to read You Inc.
Check out my bookshelves
Are we playing the wrong role in our stories?
Stop selling!