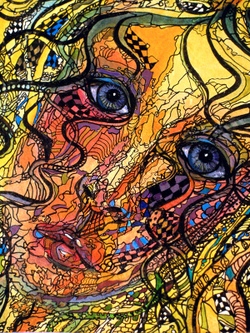 We've talked before about how no one is a demographic. But usually marketing plans define the brand's target audience as "moms, 35-50" or "men, 25-54." I particularly love the 25-54 demographic.
When I think about what I was like at 25 and how I am today — those are two completely different men. And I'm only 45. But I wouldn't talk to or market to the 25 year-old Drew in any way, shape or form like I would the 45 year-old.
So relying on wide range demographics really promises that we're going to either have very vague messaging or we're going to leave out a portion of the group.
So what if instead, you got very specific. Down to an individual. Some would call this a persona. That's okay by me too. The point is…think past ranges and sweeping generalities. Get focused.
Create the profile of an individual who you believe is the perfect fit for your offering. Down to the nitty-gritty details. What would an entry in their journal look like? What are they like in the morning? What is their guilty pleasure? What's their go-to password? Where's their dream vacation? Use research to guide you, but let your insight and intuition take you where the research cannot.
Make sure this is multi-dimensional. Use images, sounds, music, smells.
While you're doing this so you can better understand how this person intersects with your product, service or brand — don't let yourself get boxed in.
Explore the sum total of them:
Their daily routines
What they worry about
Who matters to them
How they dress
Where they shop
Which brands they advocate for
How they unwind and socialize
How they dress/what they'd never be caught dead in
What causes matter to them?
Their favorite movie, music, books
You can go on and on…
Now, begin to describe why this person is absolutely ideal for your product, service or brand. What it is about them that makes the match perfect?
As you begin to do this, you're going to start to get ideas. Ideas of where to reach this sort of person. Ideas on what will matter to him/her. Where's their watering hole — where do they hang out? You might wonder what would turn them off about your packaging or pricing structure. Where would you find and be able to communicate with a whole bunch of them? How could you find a few and ask them to react to a new business strategy or product tweak?
All of a sudden….you're going to be thinking in a fresh, new way and find paths you hadn't explored before.
Have you ever used this technique? Did it shift your thinking? What made it work or not work for you?