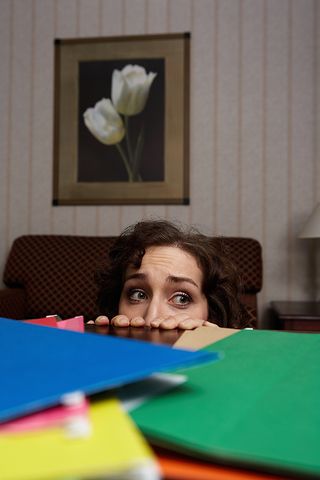 We've talked before about how the media hype is actually making the recession worse.  How our fear is paralyzing us from spending a buck or making a business decision that involves any sort of an investment.
As you'll recall, I said I thought it was up to the businesses of this country to ignore the doomsday talk and get out there and behave our way out of the recession.  We need to be smart but we need to grow our businesses just like we've always done.  By investing in good people, good products and good services.
So that's why I find some of the recent ads I've seen so alarming. 
An All State Insurance ad I just saw the other night started out like this (my paraphrasing):  "Today, the longest walk of the day is the walk to the mailbox…where all those bills are just waiting for you."
A local ad here from a company that sells pool tables and accessories has the owner on camera, talking about he's taken a beating during the recession…so he is being forced to sell his wares practically at cost, just to pay the wholesaler's note.
Come on! 
For a very small group of people, that's a true statement.  But when the media…and now the advertising constantly tells all of us that we should be dismal and dread our mail — we are just adding to the malaise of this country.  We're making it worse.
Does that mean you shouldn't talk about how your product or service is a good value?  Of course not.  But stop wrapping it up in the recession flag.  You should always be a good value, right?  Did your potential customers not care about that when the economy was booming?
If you don't care so much about how your marketing is impacting the economy…ponder this.  How many ads have you seen/heard/read in the last 30 days that referenced the recession or these tough economic times?  Just about all of them!  It's become the theme du jour, which means that your efforts sound a whole lot like everyone else's.
So whether you want to stand out or you want to be a part of the solution — for the love of Pete, stop or if you're one of the few who hasn't jumped on the bandwagon yet — don't start.
How can you (or are you already) marketing your product without using the recession as a crutch?