February 29, 2012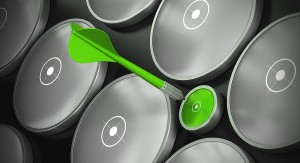 I just wrapped up a 4-part webinar that focused on creating a marketing plan that you'll actually use.  The final element we covered was marketing tactics.
Now that I know why I am doing this (goals), who I am talking to (best customers), what to say to them (key messaging), how much I can afford to spend (lifetime value of a customer) and the stories I can tell to generate interest, word of mouth and attraction — WHAT am I going to do?
Most people are looking for some secret answer.  The one marketing tactic that they hadn't heard about or the trick to doing something in a way that no one else has heard of.  That's actually not the secret.
The secret is — before you add more marketing tactics, take the time to examine what you're already doing and ask yourself — could we do this better?
You're far better off to do fewer things but do them better.  Less but better is greater than more.  Seriously – repeat after me.  Less but better is greater than more.
Look at the marketing tactics you're already deploying.  Could you do it:
Better?
More often?
More fun/funny/memorable?
More professional look/feel?
Shift from being about us to being about them?
More storytelling and less telling?
Give up some control and let your audience drive the conversation?
Before you add a thing — add some quality, value and depth to what you're already doing.  That may be exactly what needed to be added.
No small business has the resources (time or money) to be everywhere.  So be significant and memorable in the few places you choose to be.  Less but better really is greater than more.
More