February 8, 2017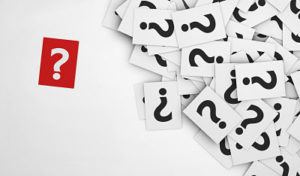 If you were ever to become an employee at Walt Disney World, you'd go through a class called Traditions. You'd learn all about the vision and legacy of Walt Disney and all the ins and outs of working at your one specific location. If you were slated to work at the Magic Kingdom, one of the things you'd learn is that the most common question asked is "what time is the 3 o'clock parade?"
The trainers use this absurd question to teach their new cast members (what Disney calls employees) a very important lesson that is just as critical in marketing as it is in theme park management.
The lesson is this: look for the question behind the question. When people express a concern or raise a question, there's often something underneath that initial inquiry. But to figure out what's really at the core – you have to understand your audience and their heart a little.
The people that ask, "what time is the 3 o'clock parade?" have waited on a curb for one to two hours for the upcoming parade. They've probably saved for more than three years to afford the trip to Disney in the first place and they probably will not be back for a few years at least. Which means that they are very invested in this vacation and one of the highlights of their day is supposed to be the big parade. Their kids are (by mid afternoon) tired and a little whiney so this parade had better be awesome. What this harried Mom or Dad is actually asking is "what time does the 3 o'clock parade pass by this exact spot and are we in a good viewing location?"
If the cast member didn't understand the stakes for the average Disney guest – they might offer a snide reply or give the guest a look that says… "Duh." Hardly a stellar customer service moment. But imagine how a guest feels after asking that question and having a cast member say, "the parade is kicking off in Frontierland, so it should be here by about 3:20. And you've got a great spot for not only seeing the parade but interacting with some of the characters."
That's real communication. That's anticipating what your customer really needs. And that's the kind of customer care and understanding that earns repeat business. So how do you apply this idea of understanding the question behind the question to your organization?
Dissect your FAQs: Make a list of the questions your staff gets asked most often. And be sure not to exclude anyone – your accounting department, your shipping crew, and the people who handle returns. Ask anyone and everyone to help you put together a master list.
Bring together a diverse team from your organization and really look at what's underneath those questions. Force yourselves to go beyond the expected assumptions. Ask "what if" questions to explore new possibilities.
Look for patterns: Patterns suggest that there's a common thread or behavior worth investigating. Don't dismiss them, especially if it's around a product/service that isn't selling as well as you expected. Odds are, there's something underneath the lack of sales beyond what you're assuming. Every objection hides an insight underneath.
Test your theories: We know assuming is dangerous so be sure to test your new insights. Whether you use customer surveys, access a client advisory board or do some A/B testing with ad messages – make sure you get validation. Once you do, you can start folding the new insights into your marketing messages and materials.
Everyone wants to do business with a company that truly gets them. Understand what they're really asking so you can demonstrate that you're the right choice.
More