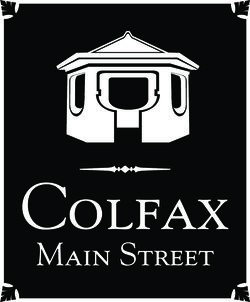 Wow…the process of getting the community of Colfax a new logo has been a winding road!  In a nutshell, here's what happened:
If you want to follow the saga, here are the links.
We now have a winner!!  (check out all 23 logos here)  The Colfax Mainstreet team selected #13 (see above) designed by Heather Haaland.  #11 was their close 2nd choice.
Many, many thanks to all 6 designers:
But the work is not done.  Now Heather and the Colfax Mainstreet team need to work through decisions like color and usage in things like letterhead, business cards etc.  So stay tuned.  We'll share their results in the near future!