September 24, 2013
I don't believe you can be successful if you don't keep ingesting new ideas, information and stories.  As you know, I'm a big reader and try to get through a book a week to keep my brain's juices cooking.
For a recent presentation, I was asked to provide my all time top 5 books every marketer should read.  I thought you might find it valuable as well.
In no particular order — here are the books that you need to own, read and re-read.
The top 5 books every marketer should read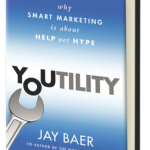 Jay Baer's Youtility (Click here to buy on Amazon*) offers a new approach that cuts through the clut­ter: marketing that is truly, inherently useful. If you sell something, you make a customer today, but if you genuinely help someone, you create a customer for life.
Drawing from real examples of companies who are practicing Youtility as well as his experience helping more than seven hundred brands improve their marketing strategy, Baer provides a groundbreaking plan for using information and helpfulness to transform the relationship between companies and customers.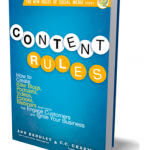 Content Rules (click to buy it on Amazon*) by Ann Handley and C.C. Chapman. Blogs, YouTube, Facebook, Twitter, Google+, and other platforms are giving everyone a "voice," including organizations and their customers.
So how do you create the stories, videos, and blog posts that cultivate fans, arouse passion for your products or services, and ignite your business? Content Rules equips you for online success as a one-stop source on the art and science of developing content that people care about.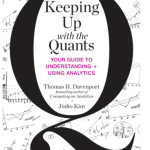 Keeping up with the Quants (Click to buy on Amazon*) by Thomas Davenport.  Not normally my type of book but when in Rome…. welcome to the age of data. No matter your interests, your industry, or the type of organization you work for —your world is awash with data.
As a successful manager today, you must be able to make sense of all this information. You need to be conversant with analytical terminology and methods and able to work with quantitative information. This book promises to become your "quantitative literacy" guide—helping you develop the analytical skills you need right now in order to summarize data, find the meaning in it, and extract its value.
Harry Beckwith's Selling the Invisible. (Click here to buy on Amazon*) It may be almost 15 years old, but it's still right on the money and a brilliant read.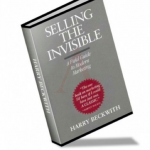 In Selling the Invisible, Beckwith argues that what consumers are primarily interested in today are not features, but relationships. Even companies who think that they sell only tangible products should rethink their approach to product development and marketing and sales.
Beckwith provides an excellent forum for thinking differently about the nature of services and how they can be effectively marketed. If you're at all involved in marketing or sales, then Selling the Invisible is definitely worth a look.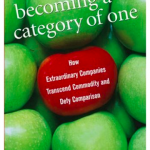 Joe Calloway's Becoming a Category of One (Click to buy on Amazon*) reveals how extraordinary companies do what they do so well and gives you the tools and ideas to help your business emulate their success. Packed with real case studies and personal reflections from successful business leaders, it helps you apply the best practices of the best companies to set yourself apart from your competitors and turn your business into a market leader.
Whether you run a multinational corporation or a two-person start-up company, the lessons you'll find here apply to any business.
And because I believe there's always another great book to discover…a bonus book or two.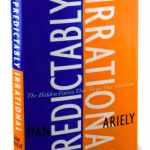 Dan Ariely's Predictably Irrational (click here to buy on Amazon*) draws on psychology and economics, behavioral economics can show us why cautious people make poor decisions about sex when aroused, why patients get greater relief from a more expensive drug over its cheaper counterpart and why honest people may steal office supplies or communal food, but not money.
According to Ariely, our understanding of economics, now based on the assumption of a rational subject, should, in fact, be based on our systematic, unsurprising irrationality. Ariely argues that greater understanding of previously ignored or misunderstood forces (emotions, relativity and social norms) that influence our economic behavior brings a variety of opportunities for reexamining individual motivation and consumer choice, as well as economic and educational policy.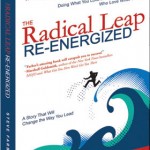 And…not specifically a book for marketers — a book for leaders.  This is one of my all time favorites.  Steve Farber's Radical Leap Re-energized.  (Click here to buy on Amazon*) The Radical Leap Re-Energized is an expansion and revitalization of The Radical Leap, which was named as one of the 100 Best Business Books of All Time by Covert and Sattersten.
It's a novel told in Steve Farber's humorous, poignant, and original voice that takes the reader on a deep exploration of the qualities and practices of real, or Extreme Leadership, and how to apply them in daily life. Part One, The Radical Leap, explores the leadership elements of Love, Energy, Audacity, and Proof; Part Two, The Radical Edge, takes the discussion deeper into innovation, personal clarity and guidelines for changing the world. It sets a new standard for what it means to really lead in today's business world and beyond.
Now get reading!
 *All of these are affiliate links.
More