December 30, 2020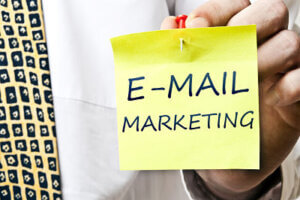 Since we dealt with email law previously, I thought it would be a good idea to look at some email marketing best practices that will help us avoid getting sideways with the regulations.
But before we get into how to do it well, let's talk about the value of doing it at all. According to Hubspot's report "The State of Email Marketing in 2020," for every $1 spent on email marketing, the return on investment is $38.
Marketers who used segmented campaigns note as much as a 760% increase in revenue, and 78% of marketers have seen an increase in email engagement over the last 12 months.
It's clearly effective when done well. So, how do you do it well?
Remember how it is viewed: 46% of all emails are opened on a mobile device. If your emails are not formatted to be visually pleasing on a cellphone, that should be fix No. 1.
Make sure you're accessible: Over 1.3 billion people live with some level of visual disability.  There are some simple things you can do to make sure they can consume your content without missing any aspect of your communications. Learn how to create your emails so they're screen-reader-friendly and watch your image contrast ratios.
Welcome emails perform better than any other email: Carefully crafting your welcome email (the first email sent to a new subscriber) is worth the effort. The average open rate is over 80%, and click-through rates exceed 22%.
Timing matters: When you send your email has a significant impact on whether your audience actually opens it. For the last several years, 9-11 a.m. and 3-5 p.m. have the highest open rates and click-through rates. The exception to that rule? Sundays. The peak time for opens on that one day of the week is 9 p.m.
If you don't want them to reply, don't email them in the first place: When you send out marketing emails, isn't the whole point to engage your audience? It always baffles me why so many companies use a noreply@ address. The more interactive your emails are, the better. And it's tough to interact with a noreply@ address!
Your emails should paint a picture with pictures! Emails with visuals and multimedia like video can have a 4x impact on click-through rates. Video performs twice as well as just including still images, and still images deliver double the results of a text-only email. Mixing your media usage will help keep things fresh and your audience engaged. But don't overdo it. Too many images or videos will send you right into the spam folder!
Avoid the spam folder: Buying a list, emails that are too visual-heavy, sending too many emails a week, and not cleaning/purging your email list on a regular basis can all get you rerouted to your audience's spam folder pretty quickly. That's a lost opportunity that can easily be recaptured with some simple shifts.
Email marketing is one of the most reliable tactics available to businesses small and large.
When done well, it can create community, ignite interest in your products or services, and position you as an authority worth following.
It's also one of the more cost-effective ways to build your brand, drive sales, and encourage repeat purchases when you do it well.
These best practices can get you started in the right direction if you've avoided email marketing in the past or help boost your performance if you've been at it for a while but aren't seeing the results you want.
This was originally published in the Des Moines Business Record, as one of Drew's weekly columns.
More