August 2, 2017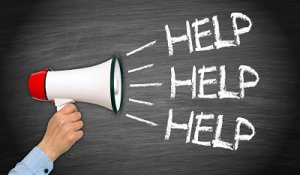 Last week, we explored the idea that email marketing is about earning the audience's permission to keep talking. I suggested that there were two equally important elements – intent and content – that had to be in sync if you want to stick around in someone's in-box. Now it's time to talk about being helpful.
As I said last week, "Intent is really about respect and a genuine desire to help. When we prepare an email campaign, we need to ask ourselves if we're truly being respectful of the receiver's time and attention. Yes, of course we want them to become a customer or if they're already a customer, we want them to buy more. But we have to trade them something of value in exchange for that consideration."
The something of value is all about the content.
The concept of content is not new. Smart businesses have long understood the idea that if they were helpful before they asked for a dollar, they could earn the trust of the prospect.
What is new is the wide array of places and ways we have to distribute content. Back in the day, we might have a printed newsletter, an 800 number for customer service or demos in our stores.
Today we have websites, email newsletters, eblasts, podcasts, infographics, forums, guest posts, blogs, digital magazines, and that's just scratching the surface. Suffice it to say – we have lots of ways to be helpful.
Odds are you're being inundated with "helpful" content every day and odds are, you ignore most of it. Guess what? Your prospects are behaving in exactly the same way. So how do you break through that clutter and actually help?
Don't just tell. Lead as well: Content that not only informs but also tells your audience what to do with their new knowledge is incredibly valuable. Most content producers fall short here. We tend to spew facts but rarely offer direction, insights or warnings. Use your knowledge to guide.
Be available if they need to know more: When you create great content, sometimes it leaves your audience wanting more. Their natural inclination is to turn to the original source – you. Be available. Include your email address or phone number and invite comments and further questions.
Eliminate fluff: Time is everyone's most scarce resource so do not waste it. Tell them what they need to know. I'm not saying eliminate context. Context adds value. But filler and fluff just gets in the way. Be a tough editor of any content you create.
Discriminate: The worst content is content that is intended for everyone. The more you can hone in on your most important audience and only that audience – the better your content will serve them. Your goal is to be irrelevant to the masses and indispensable to the few that you actually want to attract and build a relationship with.
Connect the dots: Odds are that what you sell is complicated and it's not as simple as walking up to a shelf and selecting the exact right choice. But for content to be effective, it has to be served up in bite-sized pieces with an occasional full meal tossed into the mix.
That means it's difficult to tell the whole story with any one piece of content. To truly be helpful, you need to help your audience connect the dots between bits of information. With links, "if you enjoyed this" guides and organizing your content in a way that allows people to follow the bigger picture.
I know you care about your customers and prospects. Show them how much by creating content with both the right intentions and genuinely helpful information. It's the least you can do and they'll reward you with their attention for a very long time.
More