December 31, 2019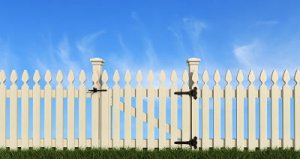 Your website is your marketing workhorse. The more people who visit it and find the content compelling, the better. It should reflect not only what you sell but also who you are as a company and how you connect with your customers.
Unfortunately, it's not a "build it and they will come" sort of a deal. We need to go out and find our audience and entice them to visit our site. For many organizations, creating compelling content is one of the core ways they get that done.
Creating content that is of value to your audience is a topic we'll explore in the future because it deserves more than a mention. But for now, we're going to assume you've already created some killer content that will really teach your audience something of value and that they'd be anxious to get it.
Once it's been created, the question becomes how you do want to allow them to access it? Do you want to just let them download it without you requiring any information or do you want to gate the piece? If you don't know, gated content refers to the act of putting something on your website or landing page that people want and asking them for information in exchange for that information.
There are some distinct advantages and disadvantages to both methods.
Advantages of gated content:
You'll know who is accessing the content so you can gauge the content's effectiveness in terms of attracting your target audience.
You'll have some contact information so you can continue to market to them with additional content/offers.
When people have to "pay" for something with their email address or contact information, the perceived value is higher
Disadvantages of gated content:
Many of your website visitors will opt out of downloading the content because they don't want to give up their anonymity.
If you're using the content to earn links, shares and social amplification, the barriers will make that tougher.
Depending on how you protect the content, you may lose SEO opportunities.
Advantages of open access content:
You will get your content into the hands of the largest possible audience if there are no barriers to accessing it.
If you're going to use retargeting, a larger audience is ideal.
Social shares and unlimited access will drive traffic metrics, SEO benefits, and page rankings.
Disadvantages of open access content:
It's tough to create leads or connect eventual sales from anonymous visitors.
You can't follow up or proactively offer additional content or support to your site visitors.
It's difficult to know if your content is attracting your ideal audience when you allow them to remain anonymous.
There's no right or wrong answer. And gated versus open access aren't the only two answers. You might want to consider a hybrid solution.
You can create semi-gated content or layered content. With this strategy, you would create an introductory piece that you would give away without restrictions. As a part of that piece, you'd invite them to get even more goodness, if they want it. Then, you expand on the original piece to create something with so much value that people will gladly trade their email address for it.
Whether you gate, ungate or semi-gate – it all boils down to offering something that is truly helpful or valuable. It can't be about you or feel like a sales pitch. Once you have something good to offer, carefully consider your end game and weigh the advantages and disadvantages carefully.
There isn't one right or wrong answer. But odds are there is a strategy that is more aligned with your goals.
This was originally published in the Des Moines Business Record, as one of Drew's weekly columns.
More