October 17, 2010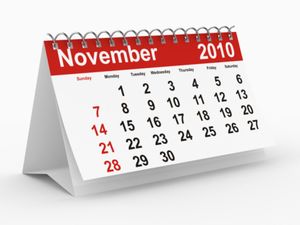 There's no better way to learn than to mingle with smart people, learn from smart people and share your own smarts.
There are three excellent opportunities to do just that in November.  Check them out.
I Blog Conference — November 5-7 (Perry, IA)
The I Blog Conference was designed to educate and celebrate bloggers in the Midwest. Sessions are filled with useful information from the brightest minds in social media. Whether you're just beginning your journey into blogging and social media or you've been building your brand for years, the I Blog Conference has relevant information for everyone!
The I Blog conference takes at the historic Hotel Pattee in Perry, Iowa; just minutes from Des Moines. You'll be embraced by the charm and history of Perry as you check into one of the 40 tastefully themed rooms and enjoy specially prepared meals from the extraordinary chef at David's Milwaukee Diner. 
The Secret Service Summit — November 4 – 5 (Cleveland, OH)
The Secret Service Summit is a 2-day customer service learning experience where 10 speakers, authors and top brand executives from leading national brands, share HOW to evaluate, improve and become a 'World-Class Customer Service organization. Speakers include Dennis Snow from Disney, Amy Mendenhall from Hallmark and Aveda's CEO, among others.
The
Ritz-Carlton
, The Melting Pot, Progressive Insurance, 
Zappos.com
, Starbucks, Nestle, Goodyear, PNC Bank are some of the bastions of world-class customer service excellence who have participated in the "Secret Service Summit." 
The Senior Marketing Executive Conference by The Conference Board — November 9 -11 (NYC)
In 2009, The Senior Marketing Executive Conference was cited as the #1 Senior Marketing Venue Globally; this year's 2010 conference promises to deliver. You will hear some of the greatest business marketing stories of our time—directly from the leaders. Speakers will include Steve Forbes, Tony Hsieh from Zappos, Shelly Lazarus from Olgilvy, Seth Goldman from Honest Tea and many others.
Day 1 you will hear the presenters focus on 7 focus areas like innovation and social media. Day two will be selected case studies and will wrap up with a panel discussing how to implement the 7 focus areas.
If you'd like a discount to this conference, please use the code DM1 and save $500!
More